Cydarex is a company created by Institut Français du Pétrole and Roland Lenormand to commercialize the results of research in the domain of core and cuttings analysis.
Learn more about IFP (now IPFEN)
CYDAR: Software for Core Analysis
CYDAR is a software for design and interpretation of petrophysical experiments developed in collaboration with core analysis specialists.
Measurements on drill cuttings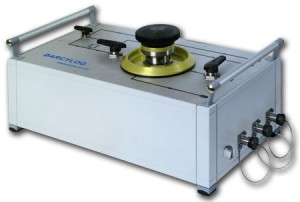 Cuttings can improve the reservoir characterization when cores are not available
Cydarex performs permeability measurements on cuttings using the DARCYLOG™ methodology under IFP license.
Cydarex commercializes the DARCYLOG™ equipment.
DarcyPress
Porosity and permeability measurements on small pieces of rock, by embedding the sample in resin (end trims, side wall cores).
Measurements of very low permeabilities (shales).
Commercialization of the equipment.
Consulting
Roland Lenormand also provides consulting on Core Analysis (design, supervision, audit, training, etc.)